In the spirit of Mothering Sunday 2017, we bring you our list of inspirational mums who are actively making a difference in the lives of their children. These amazing women make success look so easy and effortless!
Nunu Milk is set to celebrate more mothers in its upcoming Mother's Day campaign. Stay tuned to our Facebook page for more details including the fabulous prize up for grabs.
1. Aisha Buhari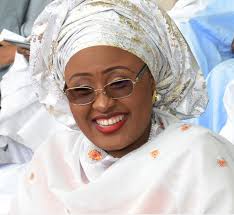 Image credit: Nigerian Monitor
Our very own first lady is a mum to five kids, two of whom recently graduated from Sheffield University. Loving yet firm, she is a great example of a woman who takes her Mummy duties very seriously without skipping a beat. Her youngest daughter Hanan had nothing but sweet things to say about her when she turned 46 years last month. In a Snapchat video featured on Naij.com, she cited her mum as "the mother of the nation" who always cares for people around her, whether family or not.
2. Omoni Oboli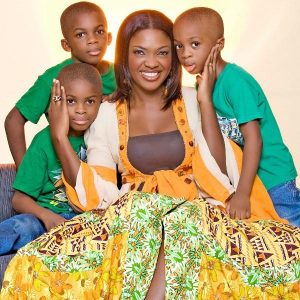 Image credit: The NET NG
Our list wouldn't be complete without a special shoutout to our super mum ambassador! This talented actress and filmmaker is a mum to three really cute boys who look a lot like her. Their names are Tobe, Chizzy and Gozi. As it turns out, they're also steadily following in Mum's footsteps, with two of them starring in a 2014 Nollywood movie. Something else worth noting is Omoni's advocacy for raising healthy kids, a cause she champions a lot on the social media space. Good for her!
3. Michelle Obama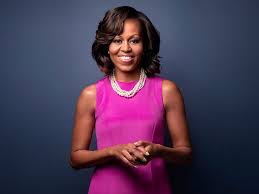 Image credit: The Source
Behind every great man is an equally great woman. Behind great kids, an amazing mum isn't too far off either. As the former First lady of the United States, Michelle was an inspiration to all as we watched her support her family achieve greatness. Also worth noting is how she successfully helped her daughters live normal lives as White House Kids. They played soccer, dance, drama and gymnastics. Her oldest Malia was even enrolled at the ivy league school, Harvard University in 2017. Way to go, Michelle!
4. Mo Abudu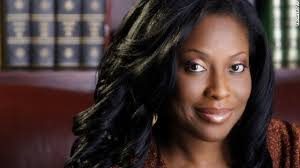 Image credit: Accelerate TV
Many people know Mo as a popular media mogul or even Africa's Oprah. Forbes has even recognised the accomplished CEO of EbonyLife TV as Africa's most successful woman But not many know about much her Mummy Duties.
Her daughter Temidayo is a PR professional and health enthusiast. She even launched her own TV show back in 2016 called On The Real.
Mo's son, Adekoyejo, is equally doing great in his early 20s. One thing both kids agree on is how supportive their mum has been in their lives, from childhood till date.
5. Tara Durotoye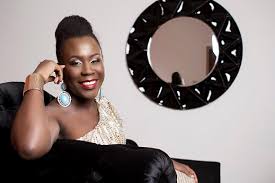 Image credit: The Visionary NG
She is the CEO of House of Tara, a company that undoubtedly stands out as one of Africa's biggest makeup brands. Yet, she still successfully finds time to be a great mum to her three boys. We fell in love with her beautiful family when they made the cover of one of Nigeria's motherhood magazines; her sons fully decked out in makeup artist uniforms. Will they be taking over the family business? Only time will tell!
6. TY Bello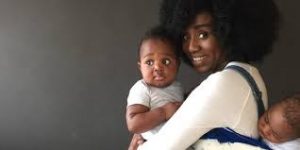 Image credit: The NET NG
She's a popular photographer, singer and beloved fairy godmother to Jumoke Orisaguna. TY also happens to be a mum to beautiful twin boys named Christopher and Christian. What's remarkable about her motherhood story is that she and her husband waited for 9 years before their little bundles of joy arrived. They are super cute, aren't they?
7. Ngozi Okonjo Iweala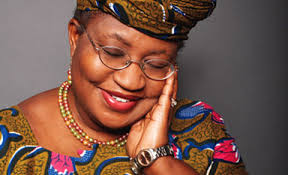 Image credit: Eminent Leaders Magazine
Last but not least, we have the amazing Mrs Iweala. Many people know her as Nigeria's former Minister of Finance and Managing Director of The World Bank. However, it's only a handful that knows she's mum to the talented writer, Uzodinma Iweala. Ever heard of the film, Beasts of No Nation? Yes, he's the mastermind behind the novel it was based on. The film went ahead to win several awards at film festivals, adding a few more feathers to Mrs Iweala's hat of amazingness as the mum of a superstar!
All hail super mums around the world!
Who else deserves to be on the list? Celebrity or not, tell us below and give her some much-needed recognition.
If you liked this article, you might also enjoy our column on Outstanding Kids!